Basic But Elegant User Info Template for IPS4 - Subtle but interesting and unique!
This is a refined version of a custom user info panel i have been using a while that i created for my community.
Desktop/Tablet View
Mobile View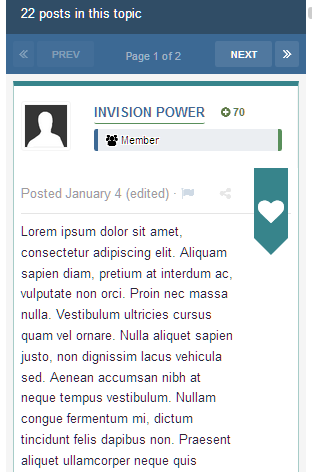 You are purchasing a file with Instructions/Templates and the CSS needed to replicate the above.
Based on default theme / no other additions
support will be provided whenever needed. I check in as often as possible.
Źródło: https://invisionpower.com/files/file/8440-basic-elegant-user-info-template-for-ips4/
wto, 17 styczeń 2017