A warm dark theme for the new IPS 4.2.x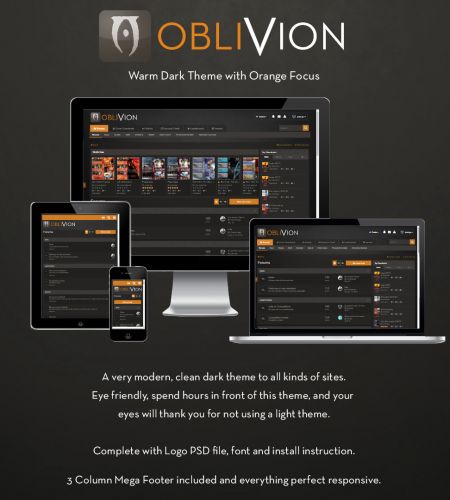 The second theme in the Oblivion series with orange foucs.
Live Demo at my site.
Change theme to Oblivion orange in the bottom "Themes"

Should fit all applications that IPS has to offer.
Choose between two version, with footer or wihout footer.
This theme is only for IPS 4.2.x
Źródło: https://invisioncommunity.com/files/file/8585-oblivion-dark-theme-with-orange-focus/
czw, 01 czerwiec 2017